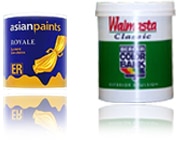 In January 2011 I recommended HiTech Plast and last week I saw on Moneycontrol that CRISIL assigned a valuation grade of 5/5 to Hitech Plast. CRISIL assigns grade on a five-point scale. Grade 5 (indicating strong upside from the current market price CMP) to Grade 1 (strong downside from the CMP).
Check out Press Release as well as Research PDFs I have attached to this blog post for your reference.
CRISIL Research has initiated coverage on Hitech Plast with a Valuation Grade of '5/5' and fundamental grade of '3/5'.
Hitech Plast Ltd (Hitech) reported strong Q4FY11 results, in line with CRISIL Equities' expectations. Growth in revenue is mainly on account of the strong demand for containers from the paints and the FMCG sector. The pressure on margins was, as expected in view of the rising polymer prices and the lag in passing the same to end users. Hitech declared a dividend of Rs 1.6 per share, subject to approval.
The low float of the company as well as the disclaimer I have in the post of Jan 2011 here still holds true. I am still holding the stock at a purchase price of 125 (Added few more small position) and will not be on the sale side below 150. I have also made sure this article goes live on weekends, so you have ample time to do your own research before taking your decision.