In my previous post I suggested how you can calculate yourself support and resistance for stocks but stops and resistance I prefer to avoid when I do time based investment.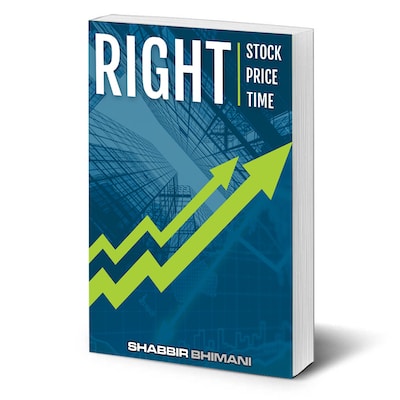 Right Stock at Right Price for Right Time
Have you ever invested in a stock on someone's advice to make profit and then has to wait for months, maybe years, to recover capital? Not anymore.
In my previous post about How to Calculate Stop Loss and Target Level I suggested how you can calculate yourself  support and resistance levels for stocks but stops and resistance I prefer to avoid when I do time based investment.
On 3rd October, 2007 when I took an investment call on Dish TV I purchased the stock at 75 Rs and I never sold it off despite it hitting high of 100 and also did not made any stop loss though it hit the low of Rs 12. Infact I accumulated more and doubled my portfolio. If you ask any stock market analyst he would not say that I have done it correctly because when I bought at 75 and 20% appreciation should be sold into and if I did not then stops when it started falling should be triggered but I would still stand by my decision.
The reason I stand by my decision is I never invested in DISH TV for a price target but my investment was mainly on time target. What I meant time target is DTH was ( and is ) on high growth potential in India and DISH TV was ( and is ) one of the market leader in it and it was not making any profit when I started my investment. So when invested I decided to remain invested in this company for more than couple of years and when it starts generating cash for itself it would get its price rightly and then I would sell my stock.
Now we see Dish TV is getting into mildly positive territory when it comes to profit and also we are getting into the third year of my investment into this stock. So its not always the Stop Losses and Targets which matter but when investing and you should invest in stock and forget it ( Assuming investment is done taking risks and fundamentals in account ) and I am sure your portfolio would be many folds.
Now its not all forget kind of investment that I prefer. When I suggested about Investing in REC it was mainly price target and when REC went above 200 I offloaded it completely and now I currently do not hold anything in REC. So its always personal wise decisions and nothing more matters.