We have a question from Shabbir Shaikh
Thank you for your blog Shabbir and I really love the way you explain things in a very simple manner. I want to know what makes the price of the stock to go up or down in the market? I see more sellers than buyers and still price of the stock go up.

Also on the news channel if they say anything good about the company, the price of the stock goes up considerably but it does not increase the buyers over sellers. My question is why such an increase in price in a matter of minutes without any increase in buyers and sellers and how can I benefit from it?
I really like this question because it highlights the biggest liability of Indian retail investor is news channels and the irony is we consider it to be our biggest asset.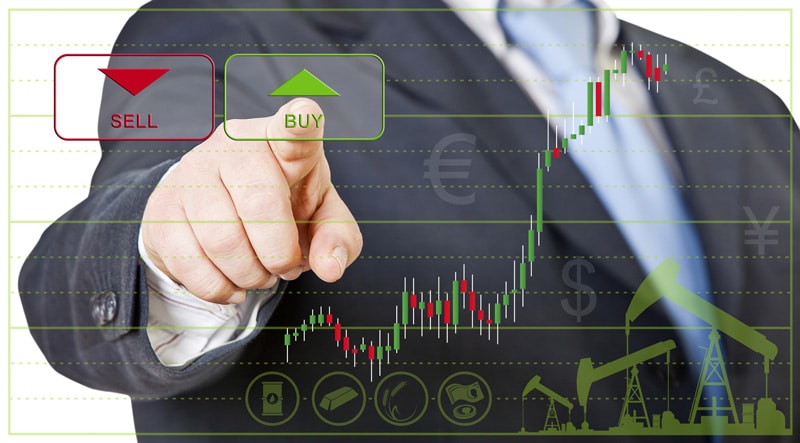 The basis of market is – stock price can only go up if there are more buyers than sellers and stock price can only go down if there are more sellers than buyers.
If currently traded price in an exchange is ₹100 but if there is no one is willing to sell their shares for ₹100, then they may bid higher at ₹101. Again when all seller has sold their stock at ₹101 and if there are more buyers, bidding can go higher to ₹102.
Conversely, if someone wants to sell their shares at ₹100 and no one is buying, they will have to either lower their price to ₹99 or hold the shares until prices recover and someone is willing to buy at ₹100.
On news channel someone spoke good about a company or a management interview highlights growth aspects of the company or an expert shared a stock tip and the price of the stock can go up considerably and this is because many traders jump into the stock at the currently traded price with market orders (or higher limit orders) which can evaporate sell orders and stock price spike very fast.
The third part of the question is how can you take advantage of it and the only way that I it is with the help of charts and technical analysis. You have to be able to predict the underlying sentiments of traders with technical analysis and then be able to predict the future movement of the stock. News and sentiments are captured perfectly in the price action using technical analysis which can help you predict future price movements in advance.
The Total Buyer / Seller Fiasco
Don't be mistaken by the total buyers (number of buyers and buy quantity) and total sellers (number of sellers and sell quantity) and judge the price movement. Even if you see total buyers higher than total sellers stock price can go down. This is because the total buyers or sellers are buyers and seller in the queue at varying prices and are not at the currently traded price.
Normally in the Indian market, the circuit limits are 20%. So you can place a buy and sell order 40% apart. Stock opening at ₹20 can go down to ₹16 and up to ₹24. You can place orders on the extreme ends aka buy order at ₹16 and sell order at ₹24 and you will still be included in the counter of total buyer and total seller but in reality those orders may not be of much use to infer more buyers than sellers.
I am not referring to the scenario of showing higher buyer and seller count a genuine buyer with a buy order at ₹18 when the stock is trading at ₹20 may be included in the total buy count but may not be conclusive of more buyers over sellers.
So total buyer and seller are different from the buyer and seller at the currently traded price and price of the stock can go up only if you have more buyer than the seller at the current price and vice versa for the stock price to go down.