to invest in the right stock at the right price and for the right time.
Are you afraid of losing money in the market? If your answer is yes don't worry, you are not alone.
Trading or investing – isn't easy. Success doesn't happen overnight, but a good mentor can help you move in the right direction, and that's why I'm here. I'm here to guide, not through any hype but with honesty, simplicity, transparency (even sharing contract notes openly) and easy to understand language.
Welcome to Shabbir.in! A community of Indian Retail Investors and we are honoured and excited to have you as part of this community.
Step 1: Get to Know Me
If you're wondering who is behind shabbir.in or who is Shabbir Bhimani, be sure to check out my about page to read my complete story behind shabbir.in.
My name is Shabbir Bhimani, I am a trader, investor, consultant and blogger. I mentor Indian retail investors to understand how market works so they can invest in the right stock at the right price and at the right time.
Education-wise I am B.Tech in Information Technology and have no financial background and always wanted to be in the equity market more as an investor and personal hobby. I found that there is so much misleading information about trading and investing which leads me to shabbir.in blog and share transparently how I trade and invest in the market to build wealth.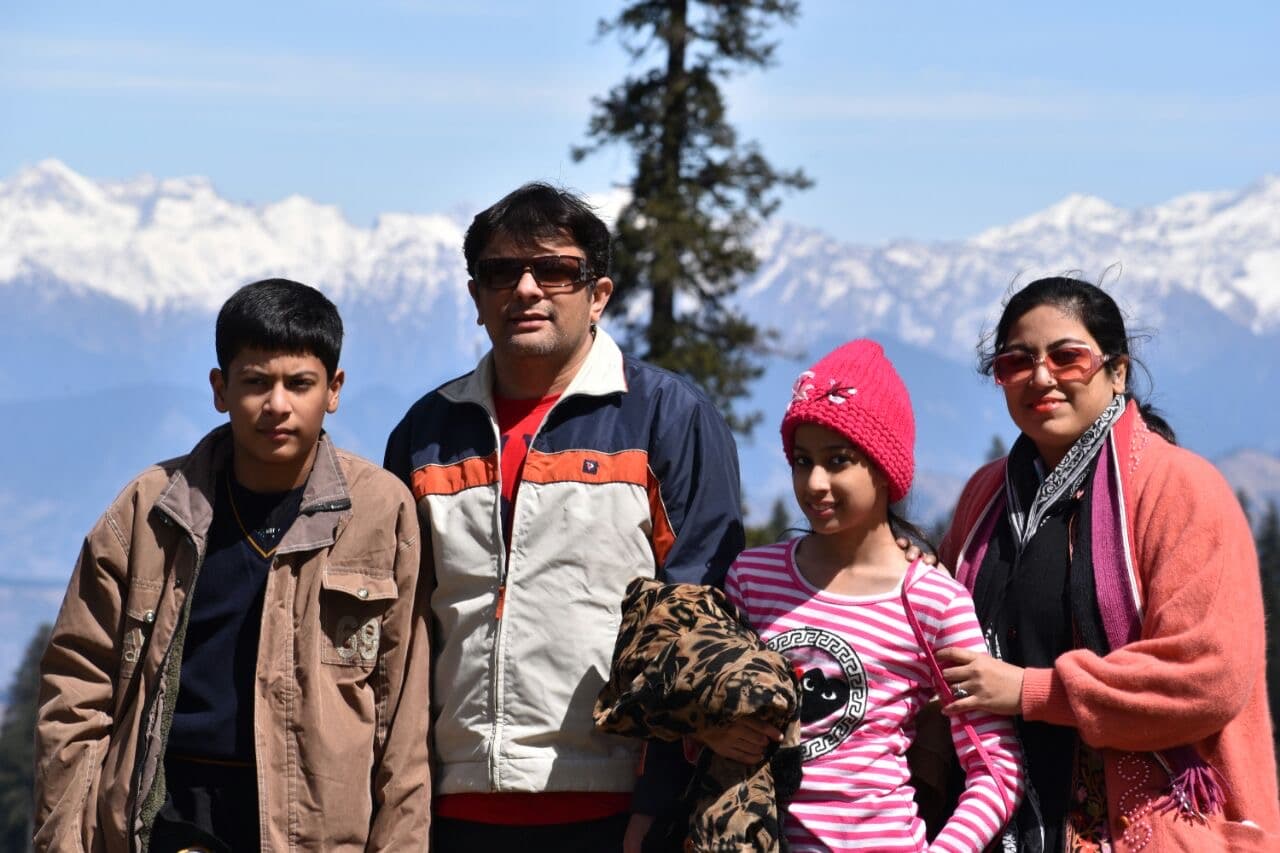 You can contact me or ask me questions. I love interacting one on one with my readers. Just be patient as I reply personally to my blog reader's.
Step 2: Be part of the community
I normally publish one to two new articles every week. Make sure you don't miss my newest articles and so, you can subscribe to my blog via e-mail.
Step 3: Being an Informed Trader or Investor
I believe that if you have to make money from the market, you have to understand the market and cannot just rely on someone else to help you. You have to get that done yourself and it is neither your stockbroker nor any stock tips providers (or stock tippers as it is more commonly known) that will help you make money from the market.
I am sure you have (or had) an open position in market. Be honest and answer these question.
Have you invested in the right stocks?
Were those stocks purchased at the right price?
Do you know when is the right time to sell them?
So what is your biggest fear in the market? Maybe you feel like this reader:
To answer the question of the biggest fear, I think it is not knowing the correct price for buying/selling a stock. Not having enough knowledge to back the trading decisions so that there is conviction in the trade. This invariably leads to panic and eventually in loss in the trade.
Did you know Indian retail investors need to lose money in the market?
Shocked!!!
Yes, it's quite an eye-opener truth that you need to know.
Let me try to explain.
Money is neither created nor destroyed in the market, it is a zero sum game (excluding the brokerage and exchange costs) which means someone has to lose money if others are making a profit in it because the sum total of all the money in the market is the sum total of all the money invested by all the market trader and investors.
In simple terms, it means investing in the market does not print money for people making a profit from the market. If someone is making a profit out of the market, it is at the cost of someone else losing his hard-earned money in the market.
But because there are millions of participants in an exchange, you don't realize it.
You invested and made a profit. It means you purchased a stock at a lower price and sold at a higher price. The person who brought it from you is anticipating it will go even higher (like you anticipated when you purchased it from someone) and the person last in the chain which is more often a retail investor will have to either remain invested for an elongated period of time to break even or get tired and eventually book a loss.
If large investors or FIIs want to be making big profits in the market, hundreds and thousands of small retail investors need to remain invested and lose money in the market for those big investors to make profits.
Have you ever wondered why big investment houses share their views about particular stocks on news channels? Why do they share their research about outperforming/underperforming for any particular stocks? What do they gain out of it?
If you are willing to learn and manage your money your own way and don't want to be relying on others to help you make money in the market, you are at the right place.
Step 4: Get Involved
I have created this so you don't have to go through all my blog articles to find the best and the most relevant content for you.
Wealth Building Portfolio – A report I share each month of the progress to my wealth building portfolio of stocks and mutual fund position added with reasons and contract notes to remain fully transparent. I also share important lessons I learn along with the plans for the upcoming month.
Mutual Funds
Diversification
Trading
Investing
Picking Right Stocks
Reviews
Sharekhan PMS Review – My Experiment with 500,000 Rupees – I hardly could find any information or review about the portfolio management services online and so I was only left with doing the experimentation myself. In my recent review about stock brokers my top pick was ShareKhan and so I thought let us experiment a PMS with them and see.
PowerYourTrade Review – Facts and Hidden Truth – Review of PowerYourTrade Multibagger Stock Tips Service along with hidden truth about 2000% gained stock ideas that you see on the website.
Fundamental Analysis
Technical Analysis
Investment Analysis
Personal Finance
Investment Psychology
Wrapping it up
I just wanted to finish by saying that I'm here for you, not only as a guide but also as a friend.