My name is Shabbir Bhimani, and I am a trader, investor, consultant, and blogger. I mentor Indian retail investors to understand how the market works so they can invest in the right stock at the right price and at the right time.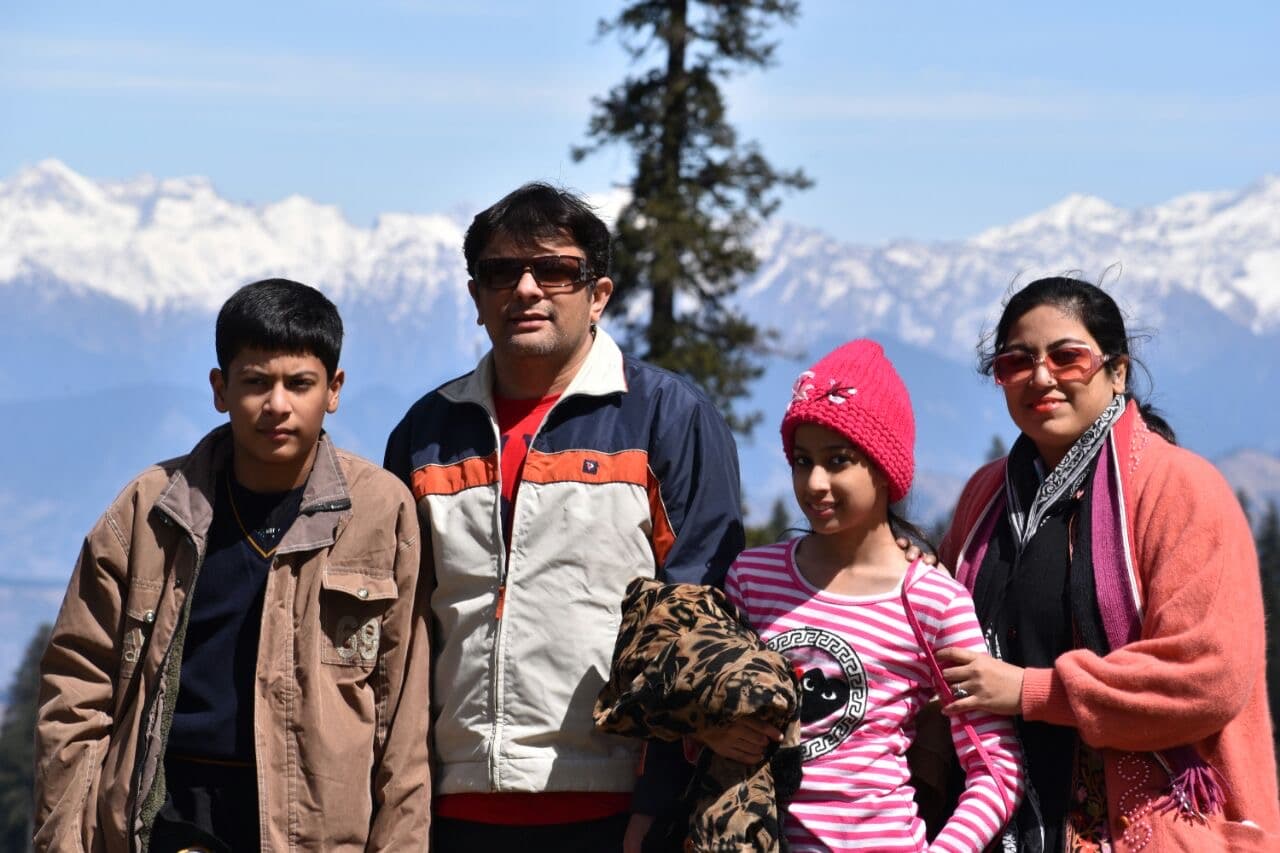 I am B.Tech in Information Technology and have no background in finance. Always wanted to be in the equity market more as a personal hobby.
There is so much misleading information about trading and investing, especially on business news channels that lead me to shabbir.in where I share with complete transparency whatever I learn about trading and investing in the market to build wealth. Even after a decade of experience, I also get carried away, and you cannot ignore the information overhaul, but being an informed trader and investor helps you recover very fast from the information overhaul.
Since 2007, Shabbir.in! has grown from just a blog to a small community of Indian Retail Investors who want to understand how the market works and build an alternate source of income from trading and investing.
My Story
Like any other investor, I also started to look at the market as a money-making opportunity. When the markets were booming in 2007, I made my first trade on 22nd June 2007 and purchased MAN INDUSTRIES (INDIA) LIMITED. In a day or two, I was richer by Rs 300 on an investment of Rs.50,000.
I started multiplying numbers. Daily 300 Rs could mean I can easily make more than my job. Hurray !!! I was on top of the world and wanted to invest a lot more and started to look for more source of funds.
Soon reality kicked in, and I realized that it is not as easy as it was for the first time. I had some decent gains, but I also realized that those were one time gains and I am not able to repeat them on a constant basis.
I tried really hard to repeat my gains without much knowledge back then but not only I lost my earlier gains but even quite a bit of my capital.
As famous quotes say "You Learn More From Your Losses Than Your Wins" and the same applied to me.
Despite my losses, I was convinced that there's money to be made from the stock market but there is something that is not transparent to me. If money cannot be made from the stock market, why are so many big investors keep investing in market and why the turnover in the exchanges all over the world is ever increasing.
This is when I started to study market from various aspects (Technical Analysis, Fundamental Analysis, Fractal Analysis, Swing Trades) and it help me understand
How to spot the right stock from thousands being traded?
How to determine the right price of the stock?
How to find the right time to invest in a stock?
How to avoid market fears?
How to control market greed?
How to book a loss and yet be profitable in the market?
How to not over diversify in market and invest with focused approach?
Who my blog can help
Any Indian trader or investor who wants to learn how to trade and invest in market and do not want to rely on others to help him make money from market can benefit from my blog.
If you rely on others, you will always loose money in the market.
What I blog About?
Here are some of the topics I write about.
I normally publish one or two new article every week. Make sure you don't miss my newest articles and so, you can subscribe to my blog via e-mail.
My Popular Articles
I have created this so you don't have to go through all my blog articles to find the best and the most relevant content for you.
Wealth Building Portfolio – A report I share each month of the progress to my wealth building portfolio of stocks and mutual fund position added with reasons and contract notes to remain fully transparent. I also share important lessons I learn along with the plans for the upcoming month.
Diversification
Trading
Investing
Picking Right Stocks
Reviews
Sharekhan PMS Review – My Experiment with 500,000 Rupees – I hardly could find any information or review about the portfolio management services online and so I was only left with doing the experimentation myself. In my recent review about stock brokers my top pick was ShareKhan and so I thought let us experiment a PMS with them and see.
PowerYourTrade Review – Facts and Hidden Truth – Review of PowerYourTrade Multibagger Stock Tips Service along with hidden truth about 2000% gained stock ideas that you see on the website.
Fundamental Analysis
Technical Analysis
Investment Analysis
Personal Finance
Investment Psychology
Get in touch
I am always available for my readers and you can get in touch with me here or ask me any question here. I love interacting one on one with my readers. Just be patient as I reply personally and can take some time to respond to.
Blog Comments: I read and respond to comments on my blog personally and is one of the best and most efficient way to get in touch with me. You can share your views, criticism on any article and I will do my best to help you out.
Where else to find me
shabbir.in is a blog about investing in equity market but that is only one aspect of me which is trading and investing but there is another aspect which is a freelancer and an online entrepreneur. You can read about on my other blog IMTips.co.