The best 5 trading advice that you will ever need to read and follow to become successful in market.
Without any ado let me get started with it.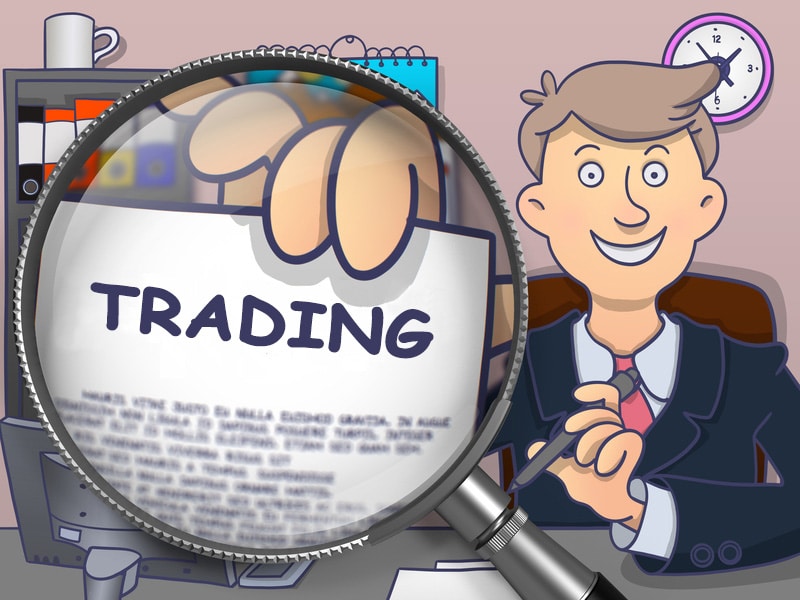 1. Book Profit
Market is a lot different than just a mathematical formulae. A +10% and -10% swing means you don't actually be at no profit no loss scenario but you loose. This may sound very strange but reality has traditionally been very strange.
Let us do some calculations:
Stock price is Rs 500.
Day 1 the stock swings up by 10%. Price becomes 550.
Day 2 the stock swings down by 10%. Price becomes 495. 10% swing is based on 550 Rs and not on 500 Rs on the second day.
So you may reverse the calculations but…
Day 1 the stock swings down by 10%. Price becomes 450.
Day 2 the stock swings up by 10%. Price becomes 495. Again 10% should be based on 450.
Conclusion: Good trader's always take profit home.
2. Keep ego away and stop your losses
If you purchased a stock, there are chances you could be wrong. It is important to recognize that you can also be wrong. No human can predict the sentiments of hundreds of thousands of investors to perfection. Aim for the right decisions more often but not always.
Once you hit stop loss, cut your losses instead of trying to prove you were right and the market is wrong.
Let us say you purchased some stock at 100 Rs. Now it is at 80 and for some reason or other you did nothing when the stock pricing was falling from 100 Rs to 80 Rs. The next thing people think about is let me get more at 80 so that they can get out at 90 easily. Once you buy more at 80 the stock comes down to 70 and so on and so forth.
The first thing you should understand trading in the market is you can be wrong in buying stock at 100 and so it is wise to cut your losses quickly. Even if you did not cut the losses quickly it is ok to cut big losses and start afresh.
Conclusion: Instead of trying to correct your wrong decisions it is important that you accept you made a mistake and come out of the stock at a loss.
3. Recover losses from different stock
Let us consider the same scenario as above. You purchased some stock at Rs 100. Now it is at 80 and you know 80 is a good support for this stock. You also know that some other stock has better charts compared to the stock you have. Instead of averaging your initial wrong stock, it is better to average a better pattern second stock. Hold the first one with a strict and trailing stop loss and come out of it with a comparatively lesser loss and then profit from the second one. Trading is about making profits and losses but then outnumbering the profits to losses.
Conclusion: A stock that has not done much for you is not the only stock you should invest to recover your money back. It is ok to go with some other stock to recover your money back
4. Invest in Your Education
You cannot just open a trading account and start making a profit from the market. It cannot be as simple as that. You need to know a lot before you can actually trade with profit. You should
Read Books
Read articles online
Attend Seminars
Once you start investing in your education, you will learn a lot of new things and instead of just applying them straight away with real money, apply with paper trading and verify what you can achieve and not what can be achieved.
Conclusion: You should allocate a certain amount of time per week and a certain amount of money per month to enhance your skills to become a better trader. Allocating time is more important than money.
5. Make the Rules and Follow them
Every market participant (trader or investor) has his set of rules that he has developed over the years and needs to follow them each and every time he executes an order. You could be driven by market sentiments but then going back to the rules yet again is always important.
For Trading I have simple rules that I have even shared in my eBook here. I trade in few chart patterns like W, Higher Top Higher Bottom and break out chart pattern. Being a blogger I have been tempted for many chart patterns and after validating them, I didn't find reasons to be moving away from my set of patterns.
For Investments I have even simpler rules that I could just share in an article on Fundamental Analysis.
Conclusion: You can have your own set of rules and as long as you have verified them and they work for you.
Over to you
Would you like to share any trading rules that you follow? What trading advice you like to share? Share your views in comments below.