Booking a loss is so difficult that at times it is easy to quit the market keeping the loss making stocks in the portfolio than to book losses. The process I follow makes booking a losses lot easier than it seems without averaging down the stock.
If you find it hard to book a loss, you are not alone. I also had very hard time booking losses when I started in market.
It is so difficult that at times people find it easy to quit the market keeping the loss making stocks in the portfolio than to book losses.
But today I will share with you a process that I followed which makes booking losses easier without averaging down the stock.
When I started in the market, I use to execute trade based on stock tips. I would be trapped in the stock and then I would investigate the stock on TV and news channels and find it is really a good stock which I can hold for a while to make it a profitable trade. As I hold it, I see it cracking further down making me more losses, soon the price levels would be down by 50 to 60% and there is no point in booking a loss anymore.
As I kept making losses, I wanted to find out how can I recover my money. This was the moment when I started to learn about how to predict the stock movements and understand where I should be investing and when I should not be.
So how to book losses?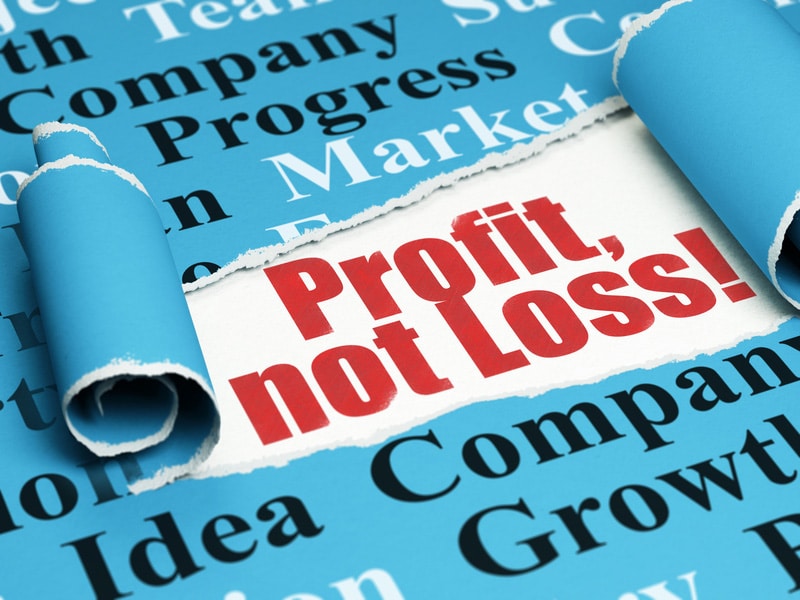 Normally when you are making huge losses, you wait for the break even point.
If you purchased a stock at 100 Rs and if it has gone to 60, you are possibly waiting for it to reach to 100 again to get out of it.
Back then I remember I had a loss of roughly 3 lakhs on my total capital investment of 5 lakhs. Some of the stock I was holding were actually blunders (which I know now) but still I could not dare to even think about booking a loss.
As I was just trying to recover my money, I started learning technical analysis.
To experiment with what I was learning, I started paper trading. As I grew in confidence from paper trading and making profits, I started once again with another 50,000 Rs in market. It was really tough for me to put more money but I managed it somehow but with an oath that it was the final amount I was willing to invest in the market and if I could not profit now, I would quit the market.
After 9 to 10 months of trading with technical analysis and Rs 50,000, I had a balance of 56,000+ in my account. So I made 6,000 Rs on my investment of 50,000 in my first 9 to 10 months of trading with technical analysis.
This is when I started some confident but not confident enough to put more money in market and so instead of adding more money to my trading account, I sold a small portion of my loss making investment such that I incurred a loss of 5000. I did not wipe out all my profits but major part of my profits.
It really helped me add more capital to my trading account as well as come out of my investment blunders.
I followed the same process to book more losses with the profits. It helped me come out of my blunder of investments in market without having sleepless nights because I made a profit before booking losses.
The temptations to Avoid
There are few temptations that come along when you are making profits and trying to book losses as well.
One of them is to average down your investment. Averaging down stock does not really work out and you can check out why here. You can buy in trenches but not average down.
You can also be tempted to trade in the same stock for smaller profits. You purchased something at 100 and it is currently at 60. What if it can bounce back to 65. You purchase at 60 and sell at 65 making a profit of 5 Rs and reduce the purchase price to 95 now.
It may sound to be a good option but it has a couple of issues.
First is you are making profit but not counting that profit as cash or executing losses. Instead just making your books look good by reducing the purchase price of the stock. So if you are not booking your losses, your trading capital does not increase.
Second is you can be tempted to not book profits at the target levels because your average price has come down considerably. May be wait till 80 now to come out of this stock completely.
I was avoiding it because I realized when investing in stocks you don't invest in stock. Either you are trading the pattern formed in a price chart or investing in the underlying business.
It is not about what I did but how I did
The important part of booking losses is not what I did (like learn to trade in the market and profit from it and then book losses blah blah blah) but how I did it.
The final amount I invested was 1/10th of my initial investment and it took me 9 months to make profits of 6,000 which when compared to the loss of 3 lakhs was almost pennies or chiller.
It is not about the amount of profits, but the process I followed and how you can apply the same.
I started yet again investing in stocks but if you aren't sure about stocks, try mutual funds. Profits from your mutual fund investment can be used to book losses of your investment in shares.
If you are not sure about lumpsum investment in a mutual fund, follow a SIP method of investing.
If you don't want to be booking profits from your mutual fund investments to book loss of your stocks, try a dividend pay out to book loss.
The idea is to book a loss, the way you can find it comfortable doing it.
If you are not confident about mutual funds as a whole, try investing in a fixed deposit and then use the profit from your FD.
It is all about using profit to book your losses.