On 6th April I did a horrible trading mistake. The mistake reminded me few of my trading lessons I did not respect. I am sure this will help many fellow traders and investors to learn from my mistake.
First trades.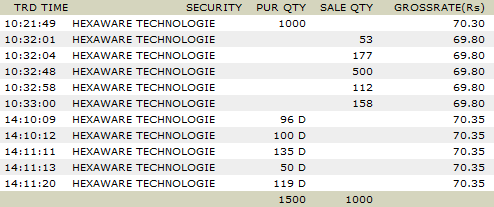 At 10:21 I purchased Hexaware technologies at a price of Rs 70.30, sold off at 10:32 making a loss of roughly 500 bucks for my position.  At 2 PM I again purchased the same stock at much higher price.
You may be thinking me as mad now – selling lower buying higher right?  Let me share with you my madness story.
I saw news floating around for Hexaware technologies and as I saw the daily chart for the stock I assumed it a break out above 70 Rs. To add to my madness, saw few very large buy orders at 70 Rs and so I thought those buy orders will not allow the price to fall below 70.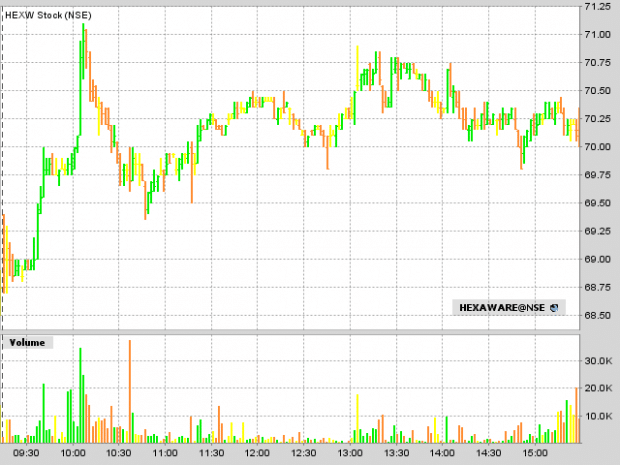 So with a stop loss of 70 I jumped into the stock but as soon as the stock went below 70 I was out of it.
My mistakes
I jumped into the trades with no research whatsoever and was trying to follow the news and order volumes. I mentioned in my book why both are useless, still I could not resist myself to those mistakes. Luckily I was taught my own lessons for 500 bucks.
I took the trading decision so instantly that I even did not bother to see the technical charts like daily, weekly, monthly … Probably a feeling of missing out on a big gain.
I don't prefer to buy the same stock again on the same day after squaring off but Hexaware was different. I spent few hours doing some research about the company. Stock price rise was because of good earnings reported by company in last few quarters and same is anticipated this time as well. Moving to technical's I saw the yearly chart as follows.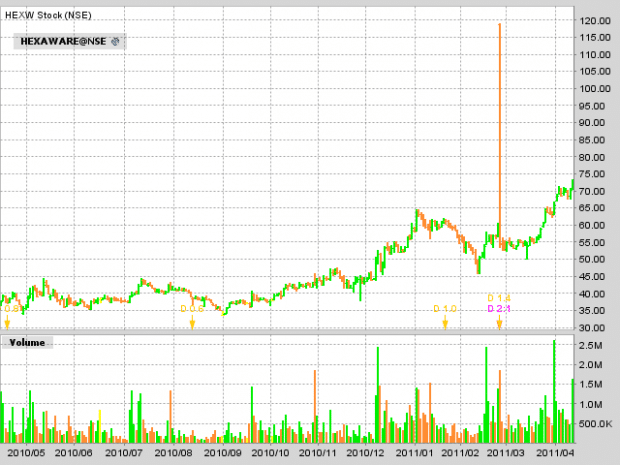 65 Rs was peak for the stock and in the recent run up it broke above 65 Rs.
At price of 70+ we missed some steam in the stock but it is still that kind of stock which is fundamentally cheaper and so I expect some more upside. So I purchased the same stock once again on the same day at 70.35.
Guess what? The next day stock hit a low of 67.50.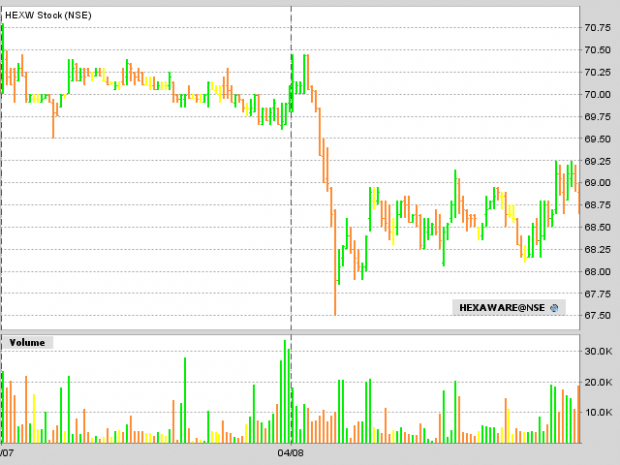 This time I had a stop loss of 65 (i.e. above the previous peak break out) and so I did not panic. Remember Chart Patterns Can Save You From Panic Selling and now I am making handsome returns in Hexaware because it is trading well above 72.