Yesterday Nifty opened 150 points down. Clear morning panic signal due to issues in Japan.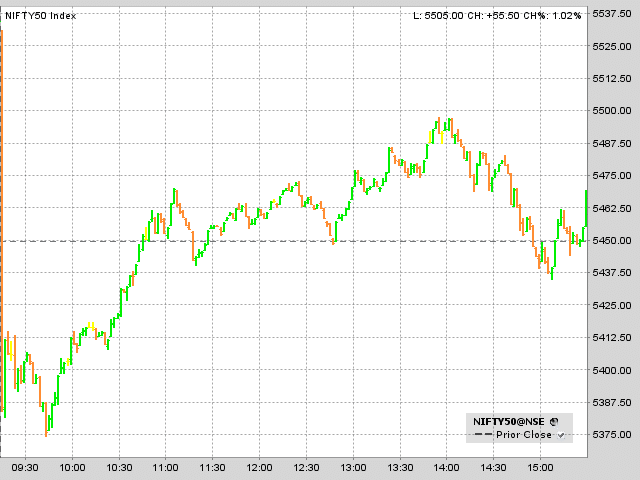 In my Chart Pattern book I have a complete chapter on how to deal with morning panics and I am going to tell you how I applied the same yet again. I had an open position in Bhushan Steel yesterday (i.e. March 15 2011) and the chart of it did not look very pleasing in the morning.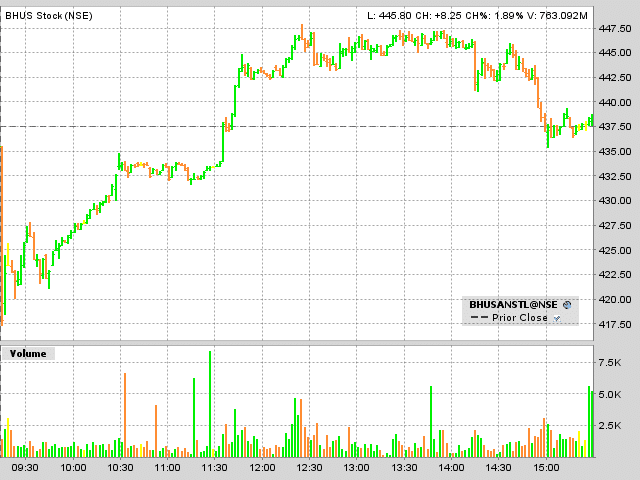 Still I manage to sell the stock at pretty high point of the day and a profitable trade.

I managed to get the best possible price for my position because
My objective to buy Bhushan steel was clear. I took a short term trading call in Bhushan Steel couple of days back and so I was into the stock just for trading purpose.
Took a very small position and that too in a commodity producing stock. Remember world commodity prices are soaring.
Once I saw the morning panic I anticipated a bounce before an afternoon fade. The complete samples with examples is explained in my book.
I had a stop loss of 413 for my position and the reason for the stop loss was because stock formed a W pattern and then a breakout pattern above 413.
Four clear reasons for me not to panic but wait for an anticipated intraday bounce.
Clearly Charts can save you from a panic selling. Are you selling your position in a panic? If your answer is yes it's time to get my ebook on Chart patterns and start reading.