It is quite sometime now when I have not shared any stock specific tips until today where I share a Multibagger stock.
TTK Prestige is one of the few Multibagger stock for past 52 weeks with a six-fold gain.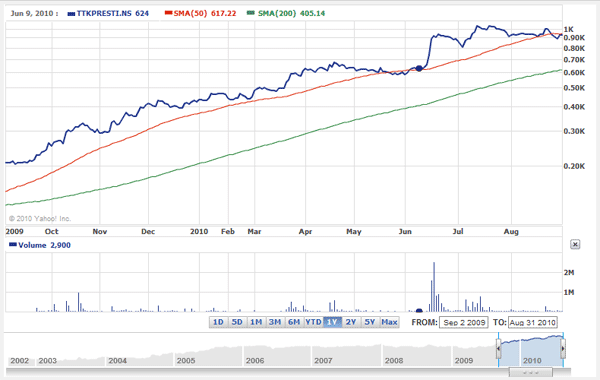 What triggered the massive rise in the stock price?
TTK Prestige has managed to tap into the purchasing power in rural market and tier-II/III cities.
What next?
I think this stock has lot of steam left. An EPS of 50+ and P/E ratio of around 17. I expect a return of 20% in the next coming one month or so.
Data by MoneyControl.com, Charts by Yahoo Finance