We have seen 5 Reasons Why Stock Prices Can Go Down Despite Good Results. Let me share with you an example I saw for the same today. Very good result outcome on weekend and still market hammered the stock.
Nestle announced its result this weekend with very strong growth in third quarter ended December 2010.
Net profits up by almost 80% YoY.
Net sales up almost 23% YoY.
By all means better than expected result and as expected the opening for the stock was very strong in the morning with good volume but see how the complete trading session panned out for Nestle.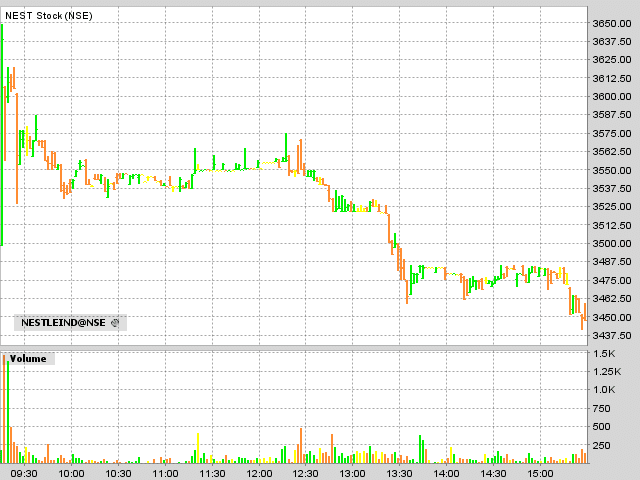 Remember today was a reasonably strong trading session in the second half for the market.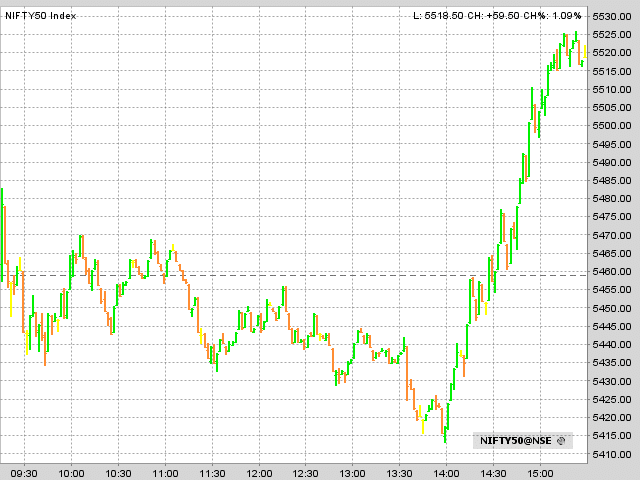 In Chapter 14 of my book about Technical Analysis I explained how to play good earnings that are reported over weekends and early morning.
So now my question is are you still buying stock with better than expected results or playing it the right way to make money from the market?
Charts by Interactive Brokers Trader Workstation