Why Nifty and Market Tanked On May 16th 2014 and What You should be Doing in the Near Future Future.
If you look at the charts of Nifty on 16th May 2014, it looks like this.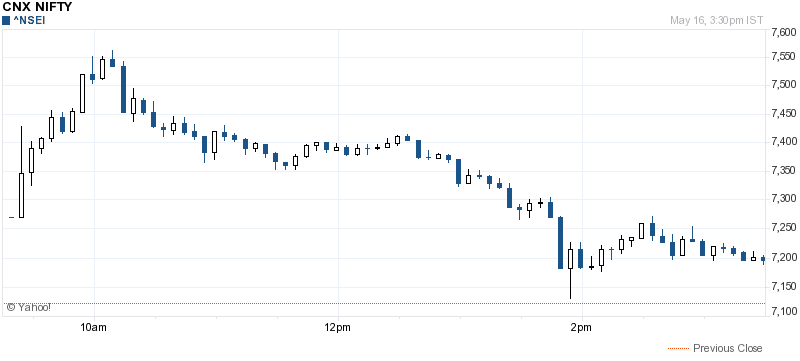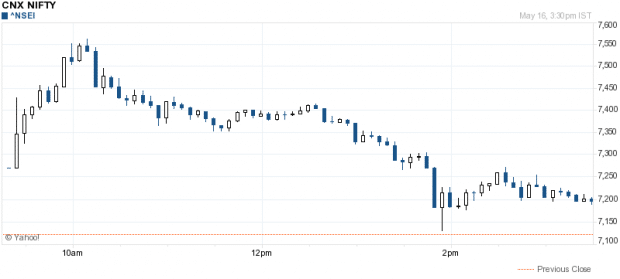 Made a high of 7550+ but as the results were more or less confirmed, it started tanking and made of low below of 7150 and closed around 7200. Almost selling off 400 points in the matter of hours.
If we look at the 9 months chart of Nifty, we clearly see market making new highs.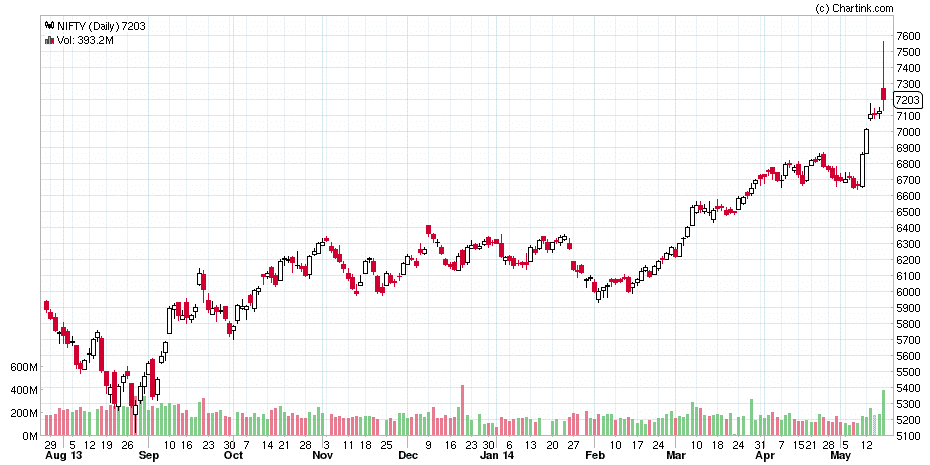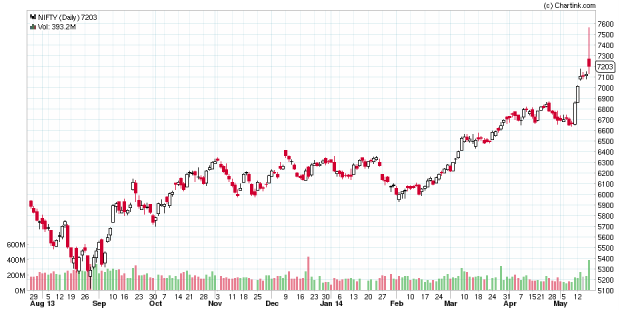 Forming one of my favorite pattern which is run-up to the news and tanks if news is great or even good but if news is bad its just bleeds. Check out second reason in this article why this pattern forms and repeats itself.
This is where the Indian retail investor are trapped who happen to invest after the news is out. If we look at the Indian Rupee to USD, we see that it has fallen from 63ish odd levels to 58ish odd levels in last 3 months clearly indicating lot of money entering India to be invested especially in Indian Stock Market.
So this may not be the right time to be going long and it is better to be keeping the money in the sideline.
Charts by Chartink.com and Yahoo Finance