I have often shared investment decisions but today I share the best investment decision that I have ever taken in my complete investment career that has transformed me completely as an investor.
Many readers may have expected a particular company or stock or at least a SIP method of investing but to your surprise it is neither any stock that I consider as the best investment decision nor it is SIP route to investment.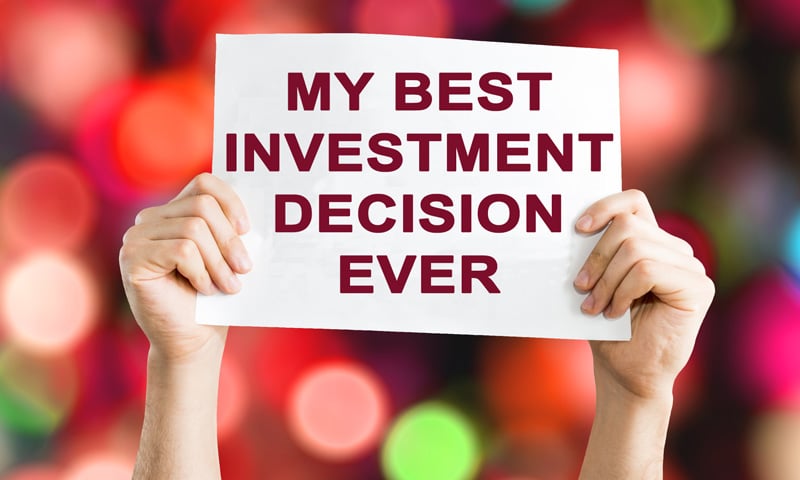 I have often shared the best investment decisions and some work better than you expected and other decisions helps you become a better trader and investor but the best investment decision that I have ever taken is to share my investments openly with my readers.
Yes it is quite unexpected but it is really true.
I started sharing my investment openly from January 2016 and have shared each of my investments that I have done for the last 10 months openly with contract notes but when I started I had so many doubts.
Can I do it?
Should I do it?
What if I can't allocate money to invest each month?
What if I can't find good stocks to be invested at the right price?
What if I don't invest at the right time?
Being a trader should I be investing?
And the list continues…
As of today, I can easily conclude that my best ever investment decision was to invest openly with my blog readers.
The Reason
Ok so now I know that my investment decision was to start investing openly but what could be the reason that it is the best investment decision that I may have ever made?
It makes me accountable for everything that I invest as I may be required to share it. So I avoid some of the riskier investments that otherwise I would have invested in.
As an example I avoid under 1000 Crore market cap companies in my open portfolio because often they are not heavily traded on the exchange and are low floaters.
How Can You Do It
You don't need to start a blog and share your investments openly but if you can find an accountability partner for your investments where you share why you invested in a particular stock, you will always avoid impulsive investment decision or investments based on others recommendation.
So find a friend who can be your accountability partner for your investment or if you want to share your investment with me and want me to be your accountability partner, will be more than happy to help you.