I don't prefer trading around the strong pivot points but use pivot points as point of reference for defining support, resistance and stop loss. In Nifty I see a strong pivot point around 5600 and I would like to see Nifty going away from 5600 either on the upside or downside and for me to open position in Nifty.
On June 17th when I looked at Nifty charts I knew 5600 is a long term resistance for Nifty.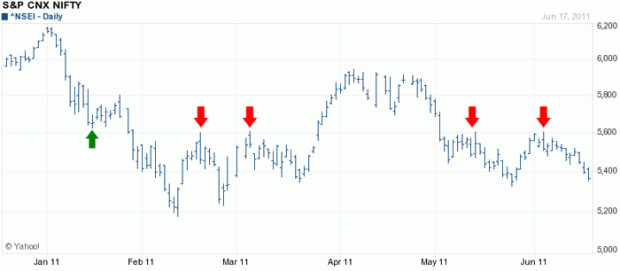 As of today June 30th 2011 after 2 days of good up swing from 5500 to 5600, today Nifty again consolidated around 5600 levels with low of 5605 and this is actually a no trade zone for me as of now. Nifty is in a short term down trend. See the charts below.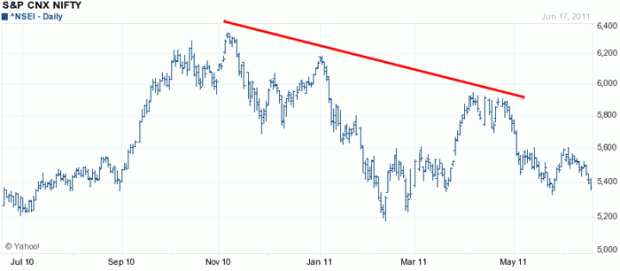 I prefer trading along the trend and so if Nifty cracks 5600 decisively I would go short in Nifty with recent peak as my stop loss but for long position I would ideally like to see Nifty take out the previous peak but I don't expect that to happen any time soon.
What are your views of the market?
Charts by Yahoo Finance