It's been almost a month since I posted about Intraday Shorting Strategy and I have been very busy with the launch of Technical Analysis Forum – A closed forum for my eBook customers where we discuss stocks, technical's, investments as well as how we can make forum a better place for everybody to learn and share the art of trading and investing in market.
Only members can read the forum but I would like to share few things that we have been discussing in forum.
Discussing Opportunities
Members when they see opportunities in any particular stock and can ask my views on it as well as other members views on it.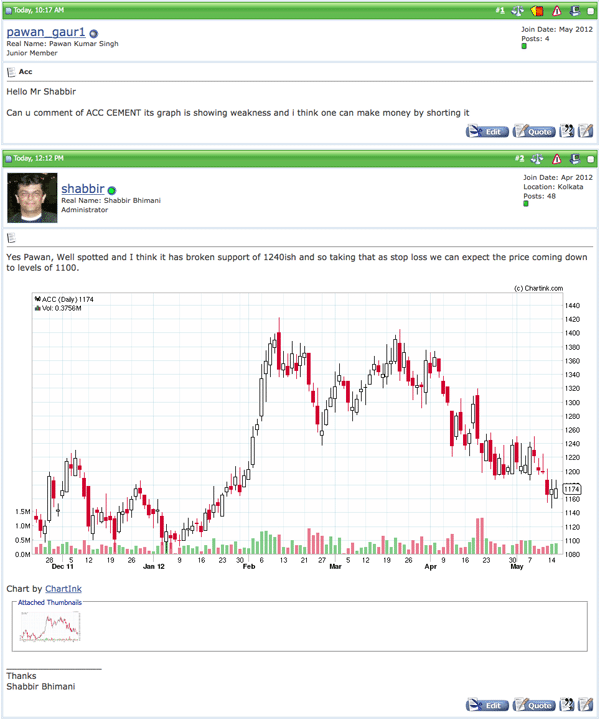 Spotting Opportunities
When I see formation of any pattern, I share the same with other members.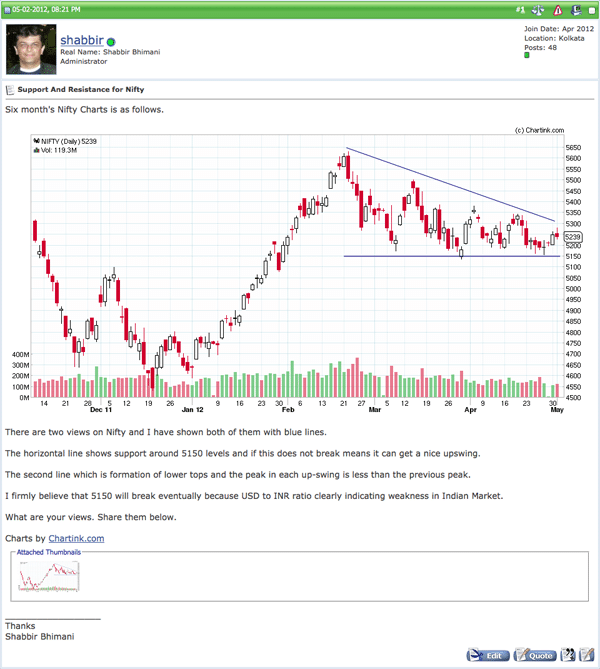 Lighter Stock Discussions
Members shared their list of best stocks and as expected Nestle India was among the members choice of stock by members possibly because I share a lot here about Nestle.

Final Thoughts and A Free Invite
To grab your free invite to the forum, share your view and thoughts in comments and I will select one reader in the next 24-48 hours from the comments who get his/her free forum access.
Just in case you want to join forum instantly, grab a copy of my eBook now.