Breakout Chart Pattern is my favorite pattern for trading in market and this time it was not only me who made tons of money with this pattern but also forum members took the most out of this pattern. I suggested forum members to look into V-Guard Industries on 11th June 2012. Stock was showing breakout pattern. This is what I shared with them on 11th June 2012.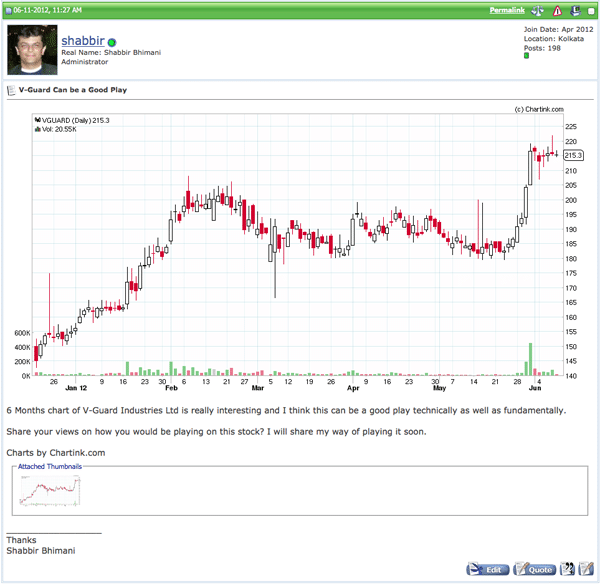 Some members nailed to perfection the support and resistance levels.

And some traded with cautions.

But when you know the support levels along with reason for the support, you can trade with lot more confidence and it was the case with many others.

Final Thoughts
As of today July 15th 2012, we see chart of V-Guard as follows.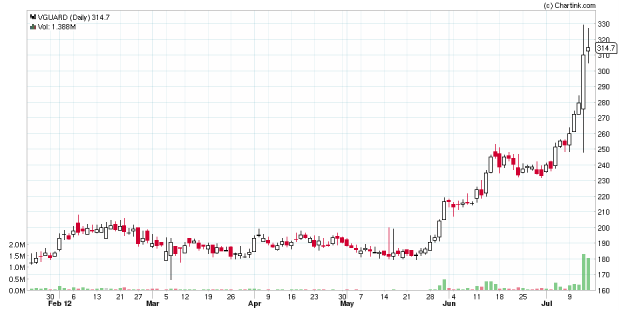 Charts by Chartink.com
The stop loss of 200 to 210 was never hit and so a purchase around 225 means we are making around 40% in just one month with one stock. So if we can make one such profit why do we need to trade the whole year? Few perfect trades are good enough.
So finally my question to all my readers is – are you still running after each trade and each stock? Share your thoughts in comments below.