We all want to buy a property isn't it? But have you ever wondered about the hidden charges when buying a property? Let me help you understand what are the hidden charges to consider when buying a property in India.
We all want to buy a property isn't it? But have you ever wondered about the hidden charges when buying a property? I have been involved in lot of property deals like my flat (Snaps here) or booking new office for my company or some other deals in my family. I have seen that there are always hidden charges involved when buying a property in India and so let me help others understand what are the hidden charges that you need to consider when buying a property in India.
So let me classify the type of purchase that we Indians have as an option when buying a property and then classify the hidden charges among those types of property purchases.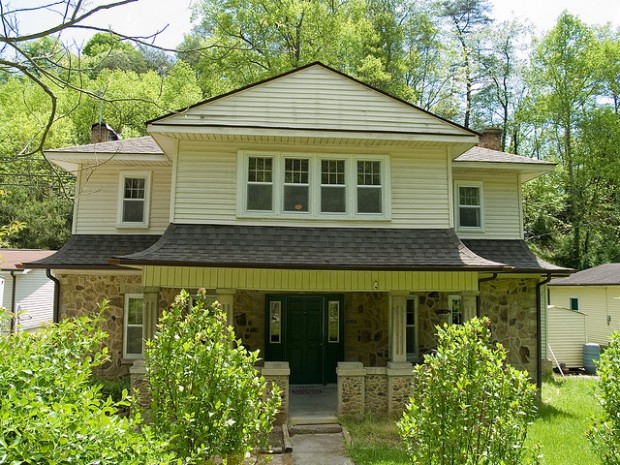 Image Credit: James Thompson
Buying Property from Builder
Buying property when it is under construction is possibly the most used option among Indian retail investors because they assume that they could pay in installments over a period of time (this is only our assumption). On top of that it is marketed heavily in print offline media.
Now let me first explain why the part payment is our assumption. Let us assume that property final price is 35 Lakhs.
The first thing we normally ask the builder is how much time it would take for completion. If builder says 3 years, then we make the calculation of roughly 1 Lakh we need to pay per month but actually that is not the case.
The agreement is done in a manner that it splits such that 15% of the total valuation is paid as down payment for agreement and then 8 installments of 10% for each floor or something there about and final 5% at the time of possession. It sounds pretty good but the hidden fact is each floor will be finished every alternate month. This is because the floors in a building are completed first and then lot of other things like brick work, tiling, flooring, generators … take most of the time but you have actually paid 90 to 95% of the total value of your flat in the first year of your booking and now you wait for couple of years to make the last 5% payment and get the possession.
On top of that there are many other hidden charges, which I encountered trying to book a property. I got a call about some brokers about project launch. They told me the base price of the property was 2400 Rs per square feet and so I was instantly wanted to book it. This was couple of years ago.
2400 was base price and as it was high-rise, for each floor Rs 15 per Square feet was added. I agreed because that is normal here in Kolkata.
100 Rs for south facing flat and I told what if I want North facing flat. They told there is no North facing flats but they call it garden facing, which adds 90 Rs extra per square feet. I agreed with that option too.
As I read the agreement further I saw expenses including legal charges, generator charges, 6 months maintenance charges and miscellaneous charges added my pricing to cross 30L and this is when I said what if I want to cancel my booking. (I had paid 2 Lakhs as booking amount) and they told that if you cancel before signing this agreement, you would get back your complete money. I just cancelled my booking and got the money back in few months time.
I cancelled because my idea was investment into Rajarhat New town in Kolkata. When it is ready, you will not make anything out of your investment because 2400 as base price is converted into 3000+ which is 25% more than base price and if it takes 2 to 3 years for the project to complete, you will not make anything handsome on your investment.
If you plan to buy for your residence, it makes some sense because after the property is ready, you can live in it and may be in 4 to 5 years time frame sale off with good returns.
I approached many builders in their so called project launches and the scenario was pretty much the same and so finally decided not to invest in a property buying directly from a builder.
Buying Property from Investors
When I was approaching builders for investing in a property, I realized that if anyone makes full down payment or even 90% as down payment, 10 to 25 percent discount is pretty much everywhere. There are many investors who book properties in pre-launch phase and grab that discount. They plan to sale the property once it is ready for possession. If you are planning to purchase such property from such an investor there are many things to consider.
Normally investors do not register their property saving stamp duty and registration charges and they just keep it as it is in the builder's books because they want to save on the registration fee and stamp duty, which is 7.1 % here in Kolkata.
Normally it is very difficult to find such investors because builder's advertises about their property but these investors do not advertise. So it is more of an individual or brokers that can help you get in touch with such investor, which means you have high chance of a fraud.
So first thing you should do before making any payment is verify with the builder if the flat you are booking is in the name of investor whom you are planning to pay. If the investor is very keen on getting the deal done ASAP, you walk away even with faster ASAP. Deals take time to finalize and you are no different.
On top of that there are hidden charges that you need to consider like
Paying the broker – As you have a broker in between, you may need to pay 1% or even 2% of the total deal value to the broker. The brokers normally do not disclose this before the deal and they reveal this after the deal and then you are stuck with obeying what they say. If the broker did not ask anything, don't assume you don't need to pay. Ask them before hand if they are expecting any brokerage? If yes how much?
Builder Nomination Transfer Charges – Investors do not register the property to save the government registration fee but builders are not fool either. They charge nomination transfer fee which normally investor do not disclose upfront and once you are to make the final payment, you realize that there is nomination transfer fee that you need to pay to get the property in your name. If you knew upfront, you can split this 50-50 with the seller or can ask him to pay the nomination transfer fee. Make sure you discuss the nomination transfer charges.
Extra Loan Documentation -If you are buying property from some one who is not owner of the property as yet, it becomes lot more complex to get a loan because bank needs to pay a person who is not an owner of the property and so bank asks for lot of extra documentation. SBI asked me to submit 3 years account statement of the sellers to confirm the payment to the builder, which no investor or individual would prefer sharing.
Buying Re-Sale Property
Buying property from third party who purchased the property from builders and then registered the property in their own name is the most unused option by Indian retail investor but it is an option that gives you the maximum benefits.
The hidden charges when buying a resale property is somewhat similar to buying from investor like brokerage charges and registration fees of 7.1 % of your property value but there are other hidden charges as well.
Municipal Tax – From the time of registration, you should be paying municipal tax but the taxation is at times avoided unintentionally as well but if you want the property tax to be transferred to your name, you need to clear all the past dues and so if your seller has not paid that, you may need to pay. Normally lawyer doing the registration takes care of the amount pending for municipal tax but if they have missed it, you can remind them about it and get the dues cleared.
Miscellaneous Hidden Charges
Car Parking Charges – Car parking charges here in Kolkata aren't hidden but they are in range of 2 to 5 lakhs which always needs to be included when doing the final calculation because you cannot avoid the car parking as a flat without a parking has lot less resale value.
Stamp Duty, Registration and lawyer Charges – Stamp Duty and Registration Charges are more or less known to all of us who want to be buying a property but then we tend to miss the lawyer charges.
Loan Processing Fees – We always focus on EMI's but just to process your loan documents, you need to pay the bank a loan processing fees as well. Normally this is negotiable and make sure you negotiate hard on this part.
Loan Insurance – If you are taking a loan above 20 Lakhs or some other banks it is 25 Lakhs, you may need to get your loan insured. The insurance premium gets added to EMI.
Final Thoughts
What hidden charges you came across when buying a property? Share your hidden charges experiences in comments.