When I made 50,000 Rs In One Trade I shared it with my readers. So it would be unfair if I don't share my losses.
I lost Rs 32,322 on my trading portfolio of 800,000 because of two successive stop losses. Roughly 4% (2% in each stop loss) and as of now I am all cash.
Note:- The loss does not include ELSS mutual fund losses.
The stocks I was holding were Neslte and Camlin and stop loss for them was 4200 and 70 respectively.
Why Stoploss for Nestle was 4200?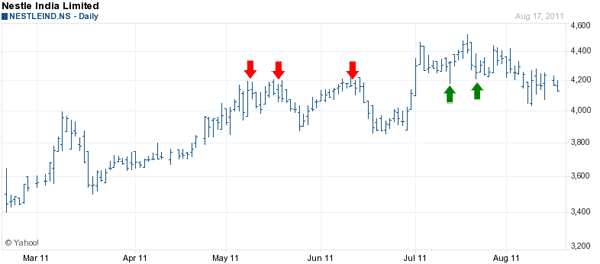 4200 was key resistance which was taken out and was behaving as support. 4200 was my stoploss this time.
Why Camlin stoploss was 70?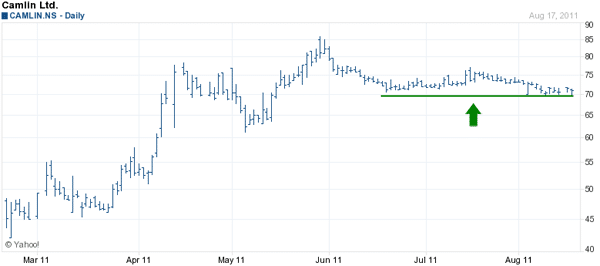 We see stock consolidating around 70 on the back of open offer news. The level of 70 was not breach decisively for long time and was my stop loss.
Are you holding any stock in this downtrend? How much did you loose in the current market crash and in which stocks? Share your thoughts in comments below.