Member Reviews of Make Money In Equity – The Free ebook by Shabbir Bhimani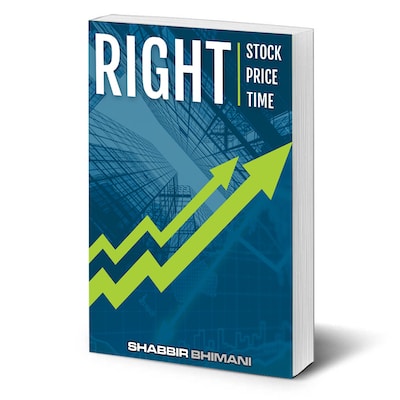 Right Stock at Right Price for Right Time
Have you ever invested in a stock on someone's advice to make profit and then has to wait for months, maybe years, to recover capital? Not anymore.
I get quite a few reviews and feedback about my free ebook through email and one by S Sethuraman on Wed, Nov 11, 2009 was really worth mentioning and I quote
Hello Mr Shabbir Bhimani ,

Thank you for your follow up mail .

As you have mentioned I have unloaded your e book and it is really worth . But the point is that Iam practising the same approach since 2004 when I started active investment in MF's after leaving my job . I read the fund house fact sheets and investment patterns and things like that for my decisions and do it myself . Generally I don't have much belief on the fund managers since they can leave a fund house if another offers a better option and vice versa . But good fund houses like HDFC , FT , BSL , Fidelity etc are having their own benchmark and standards set and a good fund manager has only to perform within his territory . Yes there are proven and good fund managers and their track records are good . But there are others also who do insider trading ( you might be well aware ) and are greedy and make a mess of things . There were two three cases . Since I know most of the Indian Companies basics and things like that due to my last employment nature of service and travelled the whole of India and visited major companies , my investment decisions are more easier . I also read business papers and mags .

Iam also not a greedy investor and hopes for a decent returns with capital safety . During the last 5 years with investment in almost all fund houses good schemes I have an average income of about 25 % returns taxfree and all my capital intact with moderate growth as on date . Most of the funds I have taken more than my capital as dividents and still my capital as on date is grown moderately . I have only divi payout mode .

When I have gone thru your ebook , I found I was following most of it which was written . Similar approach I take in Share market, where Iam not a regular trader but like a disciplined long time investor with safe and steady approach and there again my result is as above .

Hope the above suffice your feedback query . Your ebook is good for people like me . Thanks for your efforts .

Thanks and Regards ,

S Sethuraman
Thanks for such a wonderful and detailed review.
So whats your feedback about the eBook? Share them in comments below.