It is a normal practice to provide PoA or Power of Attorney to your broker who can execute a trade on your behalf over the phone or even square off positions in your account if there is a requirement for margins.
The POA or Power of Attorney isn't as crucial as we see it on television. Giving PoA doesn't mean all your wealth is now with the stockbroker and he can kick you out from where you live. It only happens in movies or tv serials.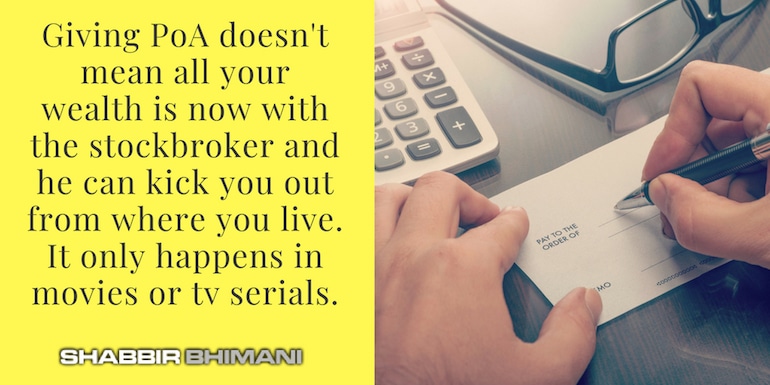 The fear lies in the word, "Power of Attorney" or "Giving Power of Attorney" but the truth of the matter is, we are just giving the broker an authority to execute trades on our behalf.
Still, if you do not wish to have an option for trading via a phone or don't want to avail margin (which is even better and see why here), some brokers can even remove many points from the PoA or even don't ask for PoA.
Zerodha PoA Sample
Here is one of the samples of PoA.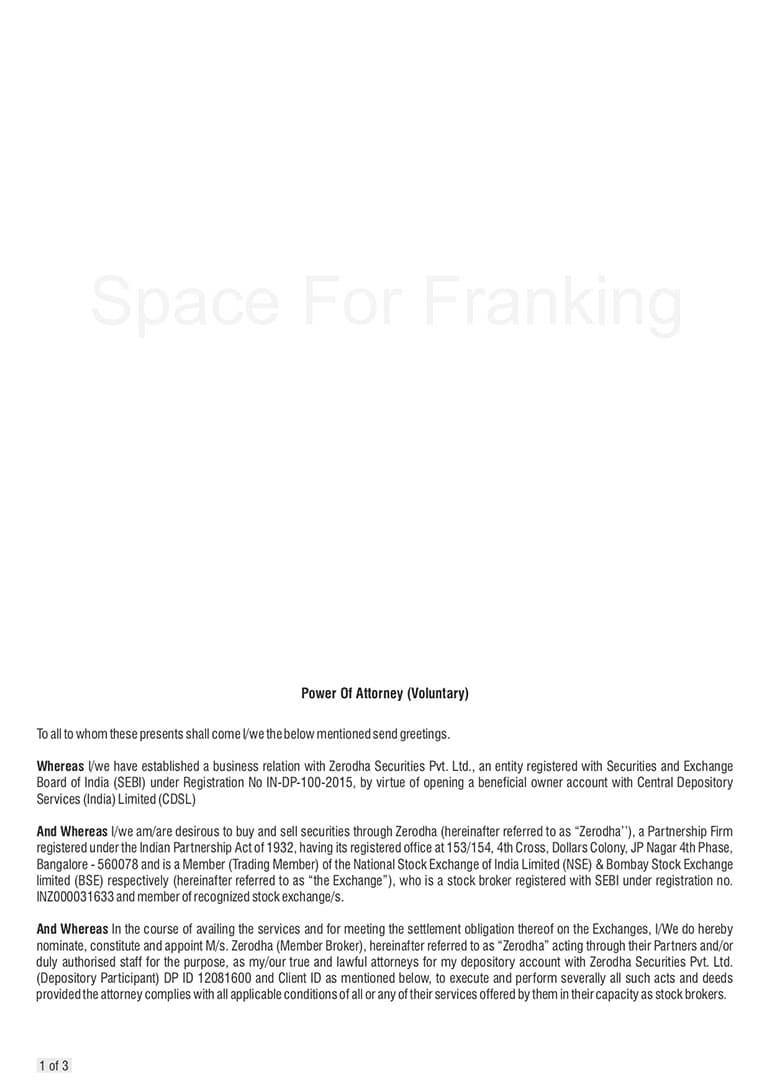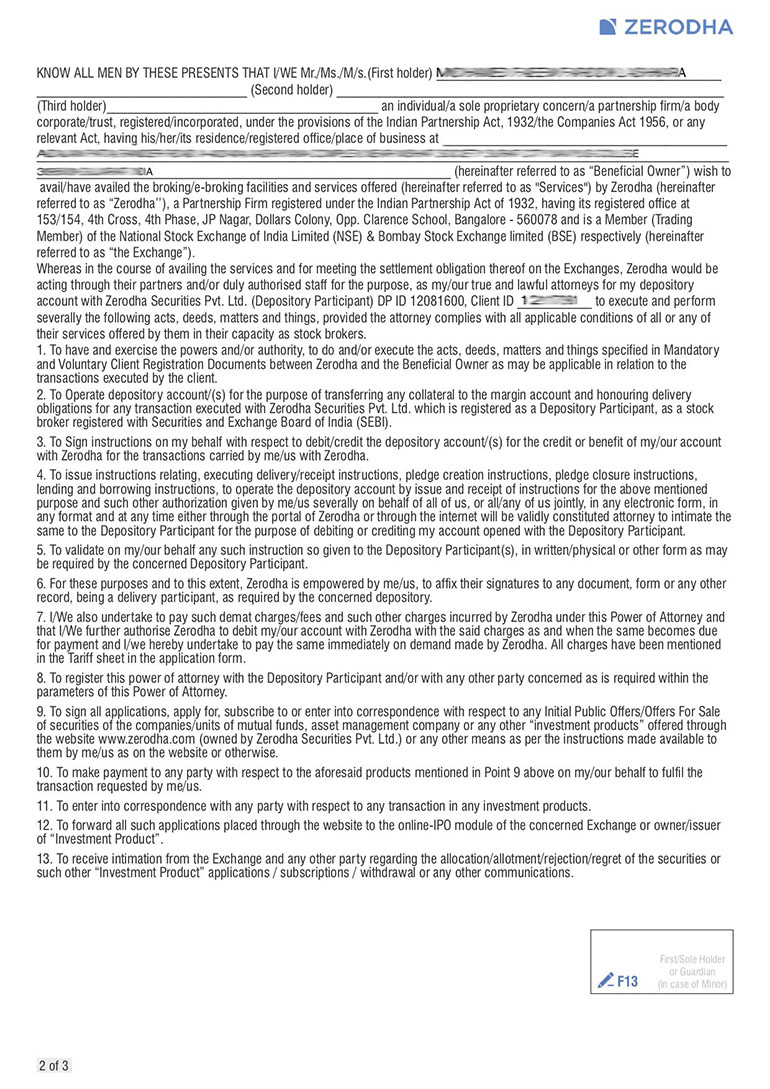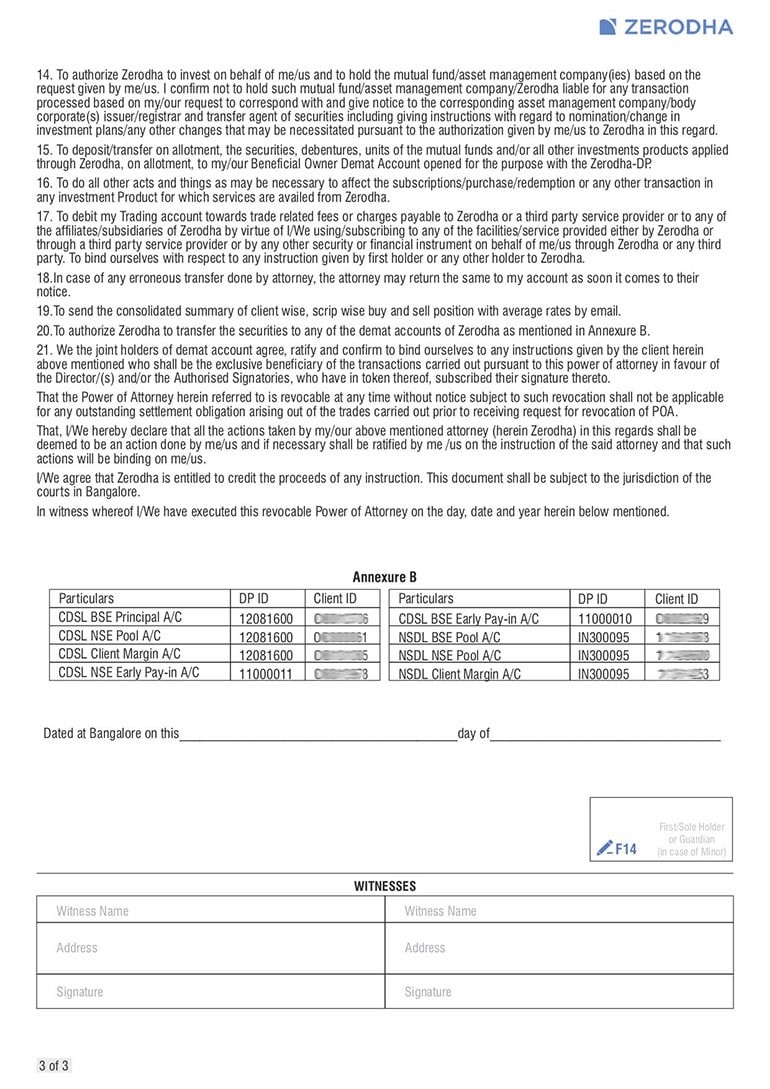 There are 21 points to consider.
Final Thoughts
I have had an account with most of the brokers, like Motilal Oswal, Reliance Money, Anandrathi before I settle with ShareKhan and now with Zerodha and has given PoA to all of them.
Still, don't consider my advice as legal advice because I am not a legal advisor. Talk with the broker to know why they have certain points in the PoA and what all facilities you may have to do away without giving PoA. If nothing works out, go for legal advice before signing the PoA.
What are your views on giving PoA to brokers? Share them in comments below.