After Sharekhan PMS Review I received many constructive comments and emails stating their experiences and horror stories and so I am creating this thread to share PMS experiences.
Note that it is about your PMS experience's and it need not be a horror story. If you have something positive, let us know.
For uploading documents and screenshots, use fileserve. Remember to edit any identification/ids you do not want to make public. Once uploaded leave a comment here with your experiences as well as links to files and documents. I will transfer those files to my own server and append them to post. You can also leave your website URL or your Twitter Account URL in comments for me to link to them.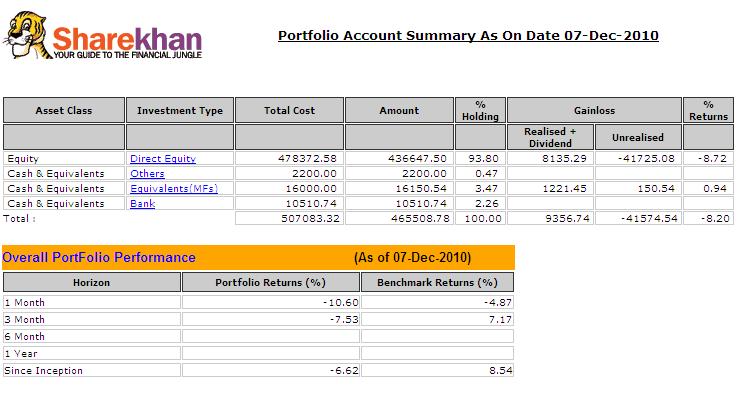 Share your PMS story now and let others benefit from the shared wisdom.