What is pledging of shares? Who can pledge share? How to find if the promoter has pledged it's shares and when pledging should be a concern for the retail investor?
Promoter generally own a significant number of shares issued by the company. When promoters need cash for business operation, they take a loan against the shares of the company. This is called pledging of shares.
Note that promoters aren't selling their shares to the lender but they are used only as a collateral. If promoter sells their shares, the buyer of the shares becomes the owner but with pledging the ownership still remains with the promoter.
If the share price falls, the value of the collateral decreases and so promoters may need to pledge more shares to the lender to make up for the shortfall in the value of the collateral.
In case promoter fails to make up for the difference in collateral due to a shortfall in value, lenders may sell the shares in the open market to recover their money which can lead to reducing in the promoters' shareholding.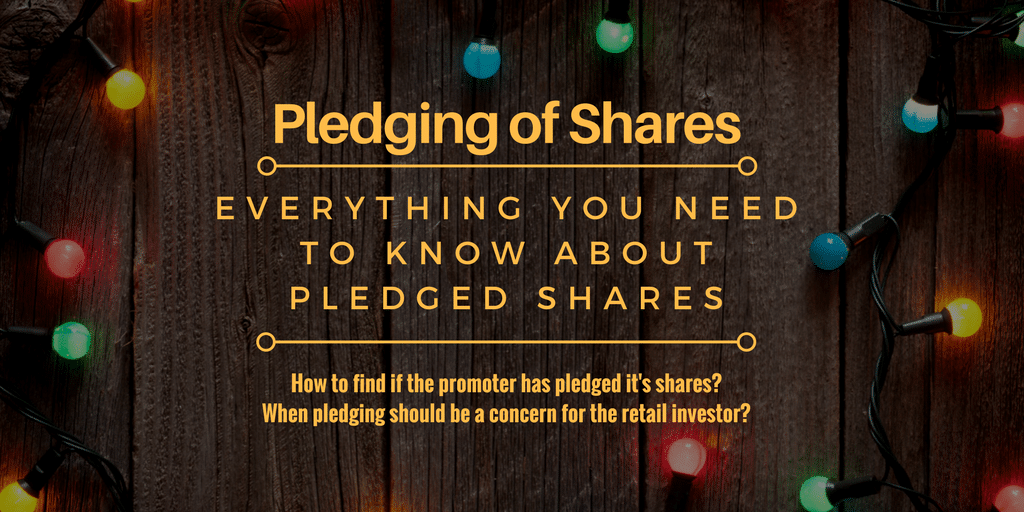 Who can Pledge Shares?
Anybody who owns shares can pledge them as collateral and borrow cash.
Moving shares from DP to the margin (can vary from broker to broker and in ShareKhan they term it as margin) to get an additional margin for trading is also one kind of pledging of shares. You may pay the amount in a day or two or square off the leveraged position. I am highly against use of margin for trading and you can read why here.
How to find if promoter has pledged it's share?
On NSE Website, under the Corporates menu and look for the Shareholding Pattern link.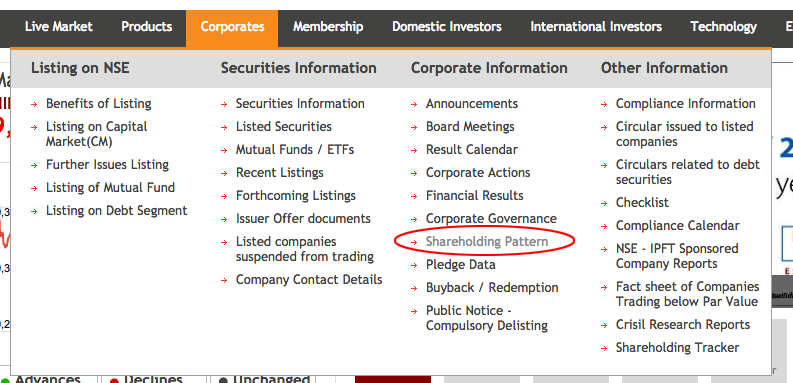 Or you can directly bookmark the NSE Corporate link.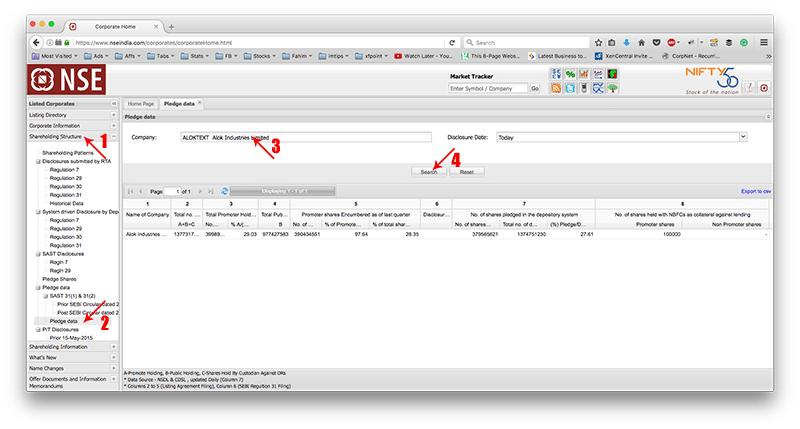 Look for Shareholding Structure.
Click Pledge data
Search for the name of the company you wish to see the pledge share data for. In the screenshot above I have Alok Industries.
Click search to see the amount of shares pledged by it's promoter.
When pledging should be a concern for retail investor?
The most important aspect to know is – why promoter has pledge it's shares? Expansion plans, acquisition plans or is it just for working capital need?
After you know why the next question is how they plan to release the pledged shares and what is the timeframe for it. This is very important because the company may have aggressive plans but they should also have plans for getting the pledged share released.
Just pledging of shares shouldn't be a concern but if they aren't reducing the pledged shares for a long time, something is definitely wrong in the company's cash management and this is when investors should remain away from such companies.