Stocks added to wealth building portfolio and plans for the coming month along with progress report, updates and lesson learned.
This is the second month's report of the series of reports that I will share each month of the progress to wealth building portfolio of stocks purchased with reasons along with contract notes.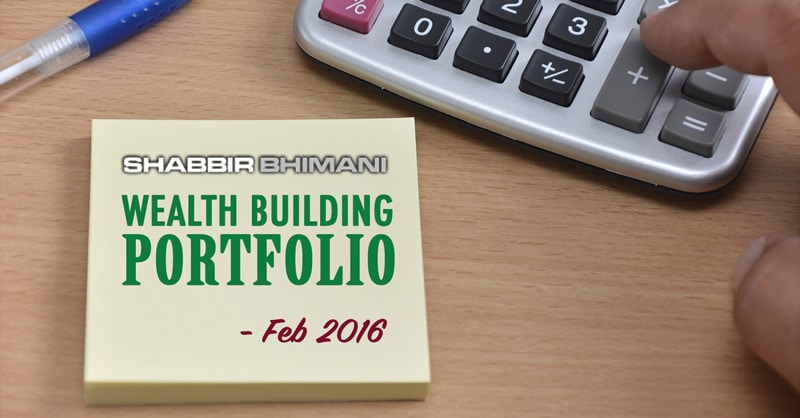 I will share all the stocks and equity mutual funds that I research each month and will mention why each of those has made it to my wealth building list. I will break down my investment in each of those stocks or mutual fund along with contract notes. I will try to outline the important lessons I learn along with the plan for the coming months.
In last month's report, I shared what I will focus on next and I am happy to let you know that events have unfolded the way I wanted it to be.
I invested in Tata Steel and Infosys almost in equal proportion.
Let me share with you all the reasons (fundamental and technical) of both the companies I invested in and why I left out from peer companies like Vedanta, JSW Steel or even TCS.
Tata Steel
The company is in bad shape for almost 8 years but then they are turning things around in a manner that is right for them in a very bad business environment for metal sector.
Here are a few points to consider.
They are actively reducing the debt (debt equity ratio has gone down from 0.56 to 0.39 in last 5 years) as well as rewarding the share holders with dividend yield of around 3+% If you compare the dividend yield of Reliance Industries that has piles of cash and yield of around 1%.
They are doing the right things like trying to sell Chorus part of their operations. A management like Tata will be able to execute that trade (or turn chorus around) in next 5 years or so for sure.
Metal sector is in bad shape for sure and there is no doubt about it. It has been in bad shape for quite sometime and I see it would remain in bad shape for some time going forward as well but then can it remain in such a bad shape forever. I would say NO. It will replenish slowly and this is when market leaders like Tata Steel will benefit out of it.
I prefer investing in unique business and Tata steel has a very unique opportunity. They are yet another steel manufacturer for sure but Tata Steel is the only steel company that owns and plans to sell Chorus. Quite a unique investment opportunity provided the management can execute it in next 4 year or so.
Clearly Tata Steel is a very low risk investment in the current market condition given the dividend yield of Tata steel is close to 3% which means even the appreciation in share price of close to 5% annually will beat the debt market by a margin.
Charts of Tata Steel for the last decade or so look like this.
When they purchased Chorus, the stock touched low of 150 and in the current bad market conditions, it has not touched 150 again clearly suggesting it has good value around 200 levels from where it has bounced multiple times on a monthly chart.
Weekly charts of Tata steel suggest 200 levels are tested a couple of times but not breached suggesting a support at 200.
After getting support at around 200, it has started to form a lower top lower bottom on a daily chart indicating an intermediate supports being formed. Latest one at around 225 which wasn't broken on days when the market was battered like anything.
Company like Vendanta broke their major support level of 80. Apart from that Vedanta Cairn news is around the corner which means if I want to be moving towards Oil and gas sector along with metal, Vedanta could be looked into but I prefer to be with steel only company as of now.
JSW Steel has formed a very solid bottom at around 800ish level clearly suggesting there is some buying in the metal sector.
I think the market will not be in a hurry to run away and we will be able to accumulate more metal stocks in our portfolio in the year 2016 and so I have committed only 5% of the total money I would like to invest in Tata Steel. Contract note here.
Infosys
Infosys has been a consistent performer for decades with very unique products addressing different market segments like Banking and Finance / Digital India as well as outsourcing services that we all know.
I added a few more shares of Infosys to my portfolio. I decided to add only 5 shares of Infosys to my portfolio earlier in the month but later decided to up the position in Infosys because I wanted to be investing in this stock slightly more aggresively than I have been as it is doing lot of good gearing up for the future.
Infosys is available at 20 times its TTM or Trailing twelve month earnings and TCS is available at close to 22 times. According to Forbes TCS is World's Second Most Valuable IT Services Firm
and though I prefer Infosys (why I preferred infosys is answered next), I think it is equally good to be owning either one of the two companies in your wealth building portfolio.
I preferred Infosys over TCS purely for technical reasons.
Comparing charts of TCS and Infosys, we see Infosys has support at 950 and 1000 levels which was not breached in the current market correction but TCS is yet to form bottom on monthly charts. 2250 may be a bottom but is still a may be and not a clear bottom.
Here is the contract note of my purchase of Infosys.
Portfolio update
Performance of portfolio we have built so far.
Infosys: 29,123

Invested: 28,316
Profit: +807

Tata Steel: 24,970

Invested: 23,996
Profit: +974

Zydus Wellness: 37,455

Invested: 43,423
Loss: -5,968

Overall: 91,548

Invested: 95,734
Loss: -4,187
Lessons learned
Why I did not add more to Zydus Wellness?
There are multiple reasons for me not adding more to my Zydus Wellness position.
Result is round the corner and so let us wait and watch.
Technically it has cracked a support of 800 though we have stop loss quite low and so there is no hurry to add more to it as of now. Let chart pattern form a new support level for the stock or test the next support of 600ish levels.
Adding more Zydus wellness as of now would mean portfolio will be skewed towards it which I don't want to be doing when I am just starting to build it.
Last but by no means the least I have other good investment opportunities.
What's Next?
In the month of Feb, tax savings will always be a focus and I plan to do some tax savings but this time the focus will be tax saving to build wealth. I will invest in an ELSS fund to save tax and will add that fund to my wealth building portfolio. Again I have plans to invest in dividend heavy fund as always
and may use the dividend to invest more in equities as we build more dividend income from our wealth building portfolio.
Over to you
As always I'd love to respond to any questions or comments that you may have. Thanks!
Charts by chartink.com