DVR stands for differential voting rights which means the investor holding DVR shares has different voting rights than the investor holding the normal shares of the company.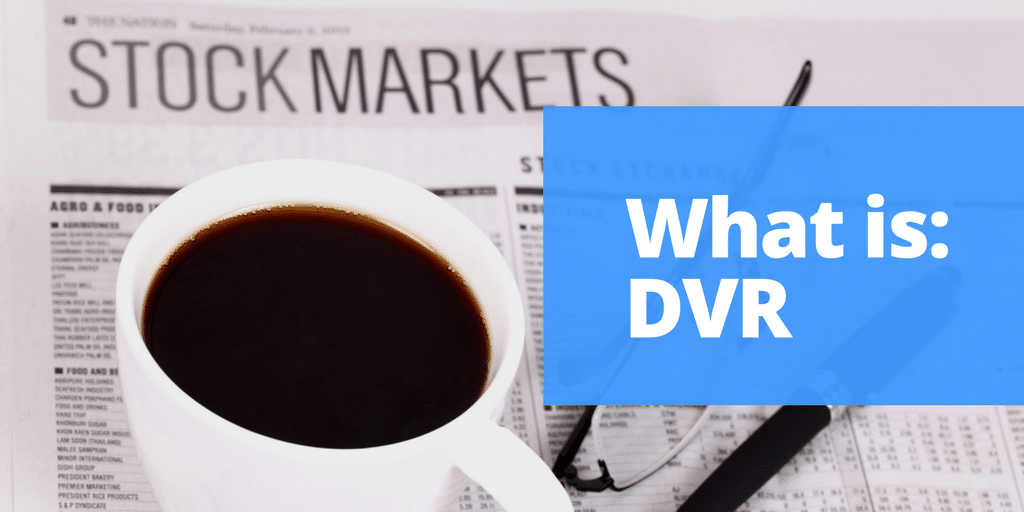 Shares can have higher or lower voting rights as compared to the normal equity shares. However, Indian regulations don't permit higher voting rights shares. So Indian DVRs provide lower voting rights only.
DVR shares are listed on the stock exchanges like normal shares and are traded in the same manner as ordinary equity shares, but they mostly trade at a discount to the ordinary shares due to less voting rights.
The DVR shareholders are entitled to an additional dividend that is being declared for the shareholders to compensate for their less voting rights.
Example of DVR Shares
Tata Motors DVR is the only DVR shares that are included in the Nifty and is the 51st script to be included in the Nifty. It is one of the most talked about DVR.
Tata Motors' DVR shares carry one-tenth voting rights than the ordinary Tata Motors' shares. A normal Tata Motors shareholder can vote for as many shares he/she holds but those who hold DVR shares will need to hold 10 DVR shares to cast one vote.
The number of DVR shares required to be held will differ from company to company. Gujarat NRE coke has 1 voting rights for every 100 DVR shares held.
Other companies that have DVRs as of May 2017 are
Future Enterprises Limited
Tata Motors Limited
Gujarat NRE Coke Limited
Jain Irrigation Systems Limited
Why Companies Issue DVR?
The reason company floats DVR shares is because they want to avoid a take over and limit the dilution of voting rights from the management and still satisfy their fund's need.
With fewer voting rights for its shareholder, even a big issue may not trigger a need for the open offer. However, the issue of DVR shares cannot exceed 25 percent of the total share capital of the company.
Is DVR any good for retail investor?
Yes. It is one of the better choices of investment for the retail investor who anyways doesn't consider exercising their voting rights too keenly.
Discount – Normally DVR trades at a discount to it's normal share price. The discount is often as high as 30 to 50%.
Higher Dividend – Offers extra dividend for not exercising your voting rights which retail investors anyway don't care about.
The only disadvantage as I see it is, DVR shares are thinly traded, which can mean they are not as liquid as the normal shares.
Final Thoughts
DVR is not only good for the retail investor but it is also a good choice of investment for the large investor who doesn't want decision making power.