On October 20, 2011 I showed How Crucial Support Levels can be? and today I will explain How Crucial Resistance Levels Can be?
Nov 9 2011, in my article on Trading Investment Portfolio I explained how to find the resistance level with example of Nestle India. I mentioned 4500 was very crucial for Nestle India and used the same level to tap some gains as well on that day.
Now observe the chart of Nestle India on November 14th 2011, the level of 4500 proves crucial yet once again.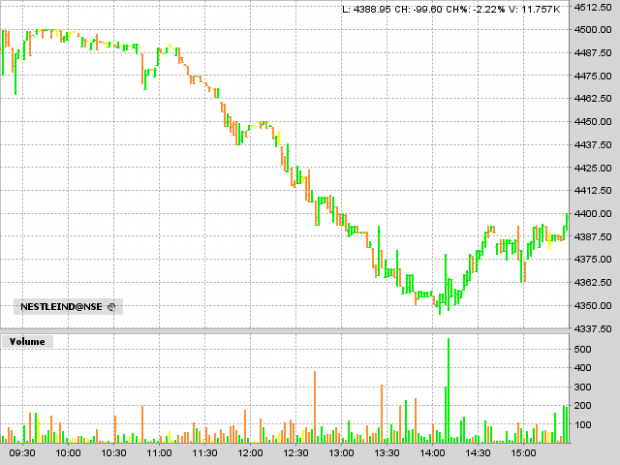 So my question to all my reader is – Do you agree that Support and Resistance level works in market? Share your views in comments below.