In my post How Much I Lost in Current Market Crash I have shown that support levels for Neslte India and Camlin were breached. We can clearly see that both the stocks have performed very nearly to what was expected. The Red line in both the charts below indicate the approximate time when I made the post.
Nestle India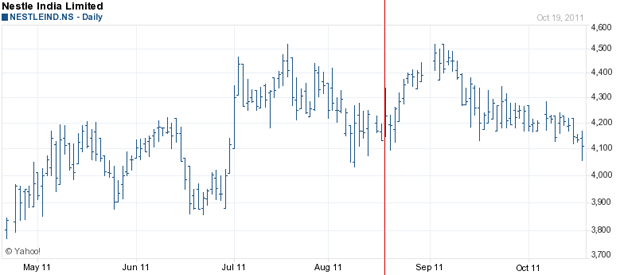 Neslte Being a Giant player has not cracked much below 4200 support levels but has consolidated around the levels of 4200 since then. Nestle India can be a good buy around the same level of 4200 now with a formation of anticipated breakout pattern.
Camlin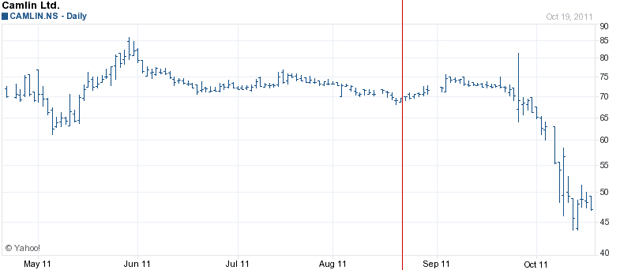 Camlin crashed to 50 odd. Most of the fall can be for the closure of open offer but still the support being broken has proved crucial for Camlin fine chemicals.
What are your views on stock that cracks major support levels?